Please sign in so that we can notify you about a reply
Features
Size
W75mm/ D75mm/ H72mm/ 60cc/
Material Number
material number2詳細
Material Icon
Strong Color Shade Variations
Each piece has strong individual color shade variations. Affected by glazes and natural firing conditions such as changes in temperature, humidity and other climate elements and also how to receive the fire in the kiln chamber, each piece has own expression. It is really difficult to make the completed ware exactly same in color by firing and glazing even when the same materials are used. 100 pieces show 100 kinds of expressions, as it were.
Strong Color Irregularities
There are strong color irregularities of applying a glaze or slip, which are different from part to part in a piece of ware. For example, some parts are glazed thinly or thickly depending on the shape of the ware. That leads to part-to-part differences in appearance of the clay in a piece of ware.
Pinholes
Pinholes may be seen clearly on the surface. Pottery (earthenware) is mainly made from earth, and green ware contains a lot of air while biscuit firing. While glazed firing, this air inside the biscuit ware becomes air bubbles, which remain and look like small holes on the surface of the glazed part. Those small holes are called pinholes.
Dishwasher Safe
As for the products without the "Not Dishwasher Safe" stickers, please make sure to use them keeping the below matters in mind.
※If tableware items collide each other in the dishwasher, they will get broken.
※Most ceramic items absorb water. Even if the surface looks dry, there may still be some water in the tableware, which may cause your tableware to get moldy or smelly. So, please take it out of the dishwasher immediately after use, and dry thoroughly in a place where it can be exposed to the outside air.
Tags
「乾杯から始まる個性豊かな食文化」
イタリアといえば、美味しいお酒と郷土料理。
なかでもお気に入りはアペリティーヴォ。
食事の前に軽く一杯、おつまみと一緒にワインやカクテル食前酒を楽しむ文化です。
お酒に合うおつまみは、種類も豊富で色とりどり。
シンプルなものから凝ったものまであり、どんどん食欲が増していきます。
楽しいおしゃべりと乾杯から始まるイタリアの食事風景は、ゆったりと過ぎていきます。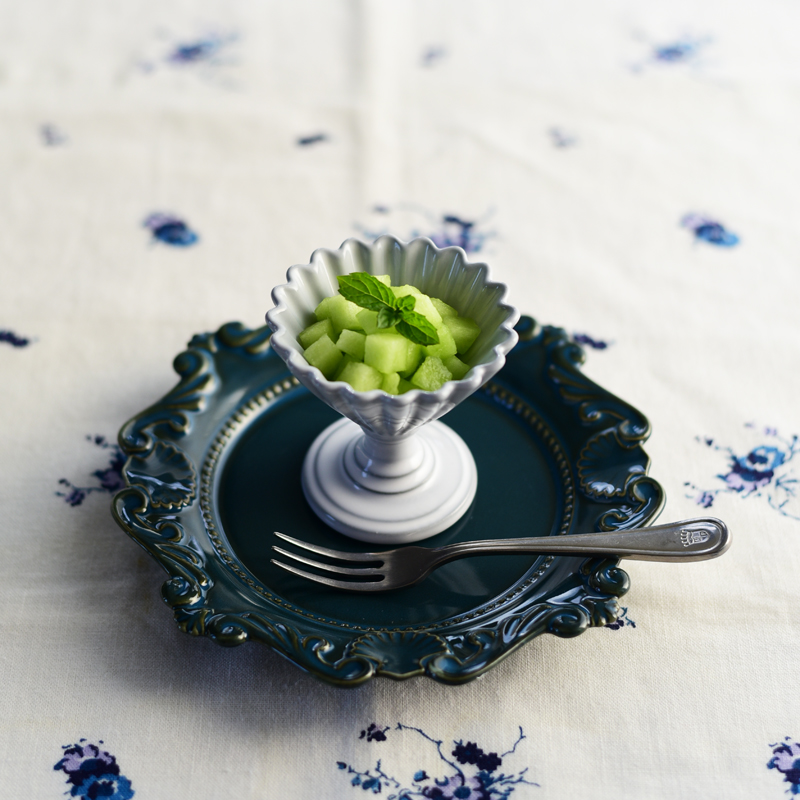 心地の良い風にそよぐ小さな野の花をイメージして生まれたアリエッタ。
リズム良く彫り込まれた花の形と高台により、食事に華やかさを与えてくれます。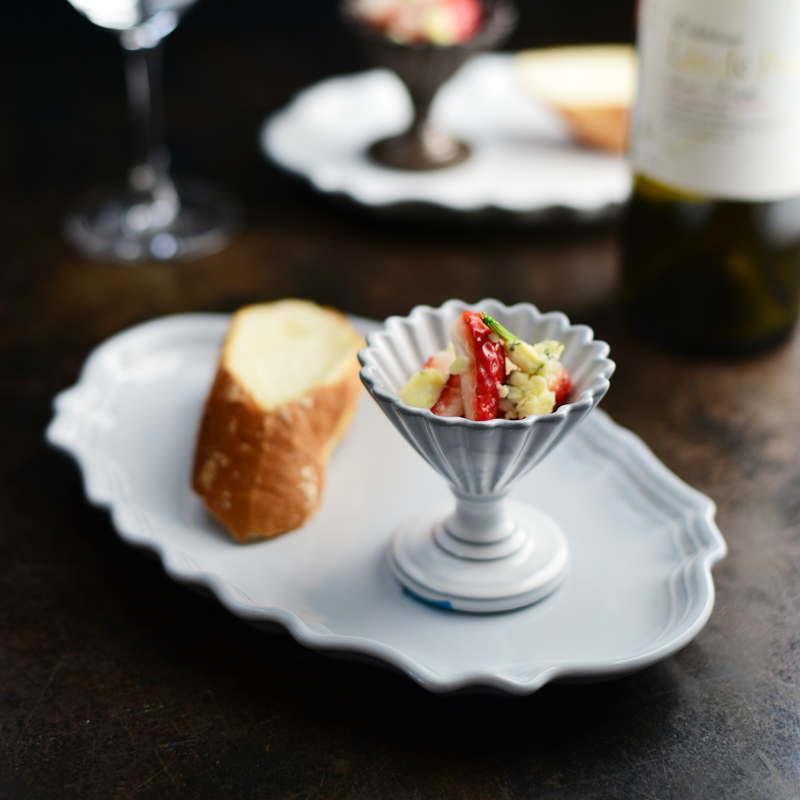 シンプルな色味と個性のある釉薬は、料理のスタイルを選ばず、特別感も生まれます。
アミューズや前菜、デザートなど幅広く提案でき、単品ワンプレート盛り合わせや、複数使いでビュッフェにも。
器の持つ凛とした雰囲気は、野原に咲く小さな花の強さを現しているようです。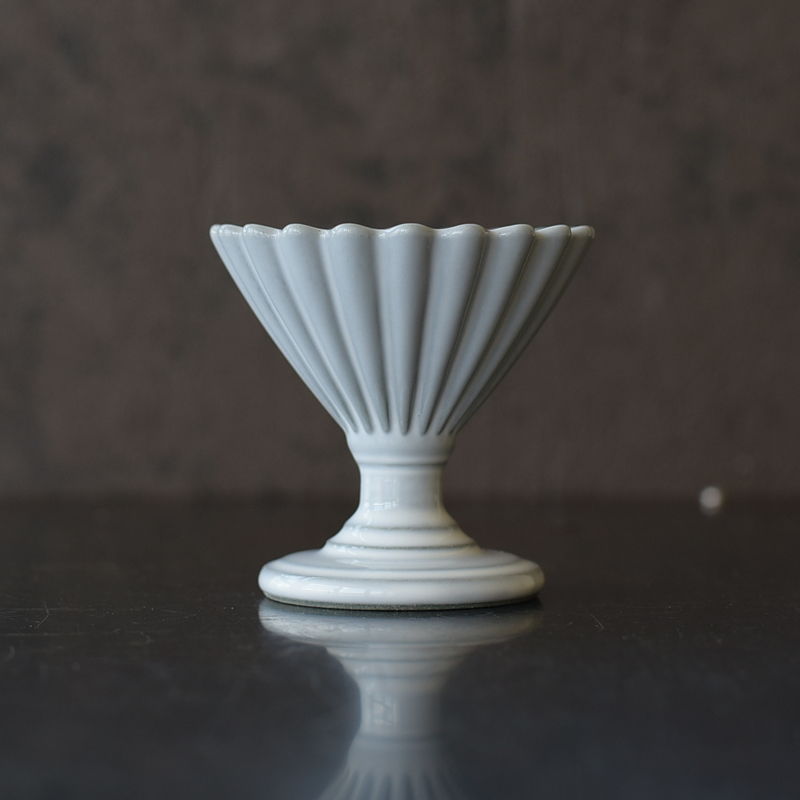 放射状にリズム良く凹凸が彫り込まれた花のボウルが特徴です。
料理がより映えるように見込みをぎゅっと絞り、支える高台は、安定感を持たせすっきりとさせました。

食材の色が際立つように、シンプルな印象の2色でシリーズを展開。
黒土に掛けられた釉薬の濃淡が表情を作っています。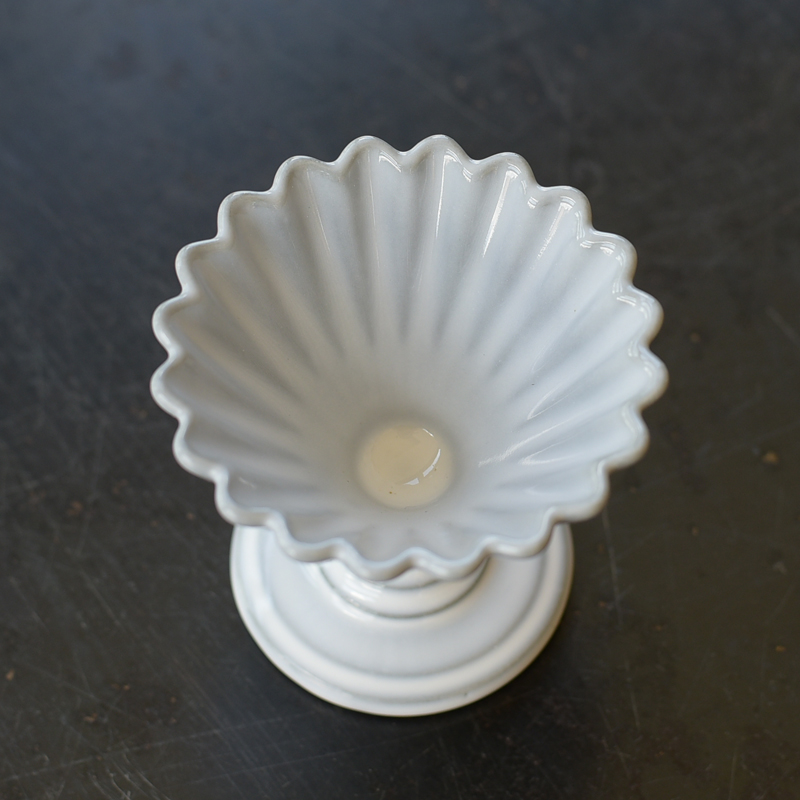 ビアンコは艶のある少し透ける感じの白。
凹凸により黒土が透けて、全体的に少し青みがかった印象です。
釉薬が溜まるところはより白くなり濃淡が出ます。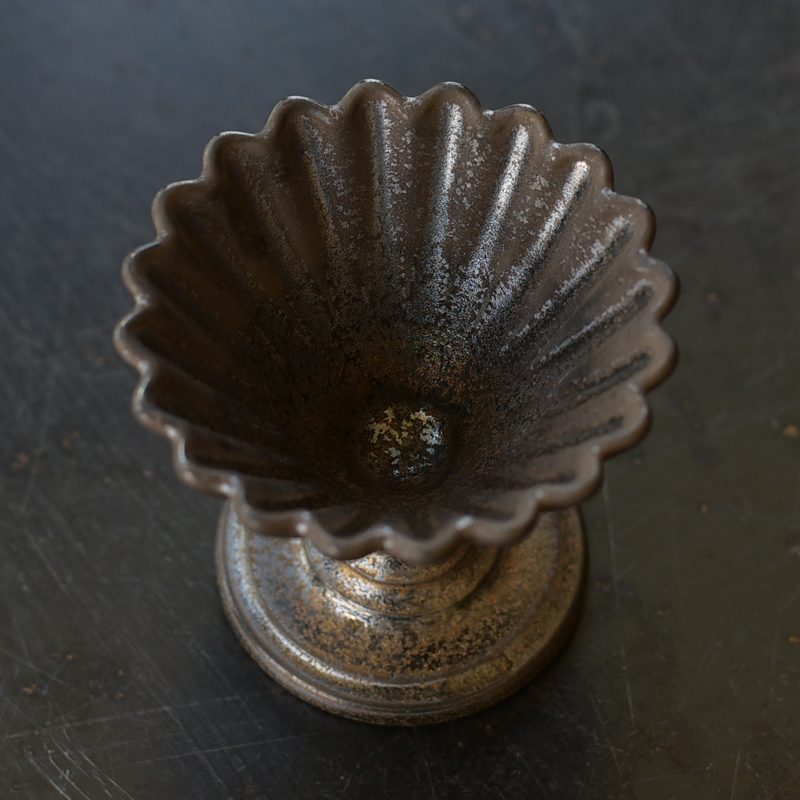 ブロンズは、きらめき感のある濃い茶色のマット釉です。
錆びた鉄のような雰囲気で、釉薬の濃淡や焼成の具合で出る違いが魅力的です。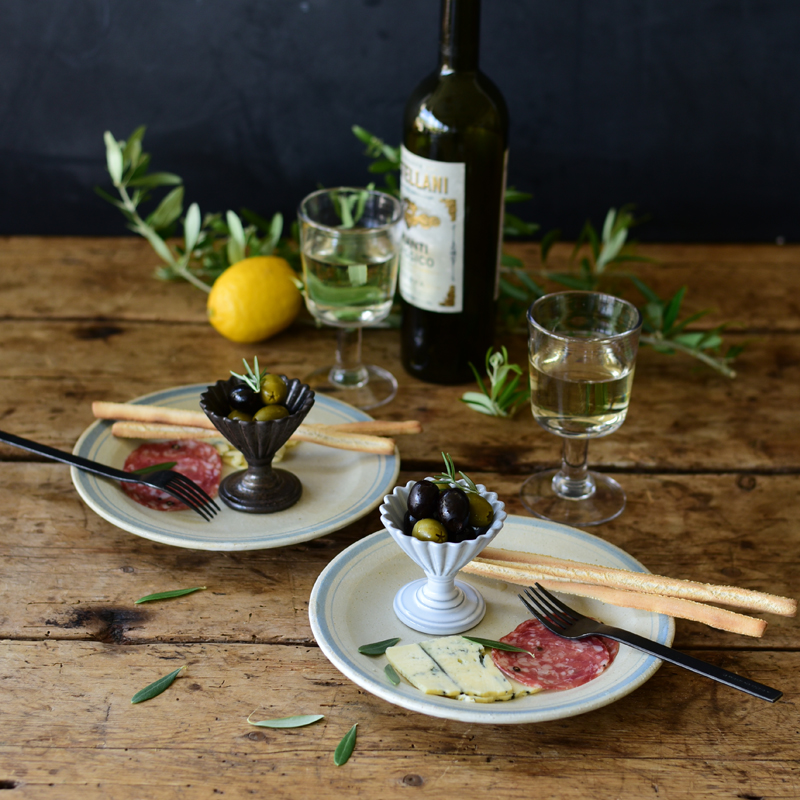 プチカップは、料理のスタイルを選ばず、主役にも名脇役にもなる器です。
アミューズや前菜、ディップやデザートなど、少量のメニューを印象に残る一皿にします。
単品使い、ワンプレートの盛り合わせ、ずらりと並べて複数使いのビュッフェなど
目にも楽しくお使いいただけます。
イタリアといえば、美味しいお酒と郷土料理。
なかでもお気に入りはアペリティーヴォ。
食事の前に軽く一杯、おつまみと一緒にワインやカクテル食前酒を楽しむ文化です。
お酒に合うおつまみは、種類も豊富で色とりどり。
シンプルなものから凝ったものまであり、どんどん食欲が増していきます。
楽しいおしゃべりと乾杯から始まるイタリアの食事風景は、ゆったりと過ぎていきます。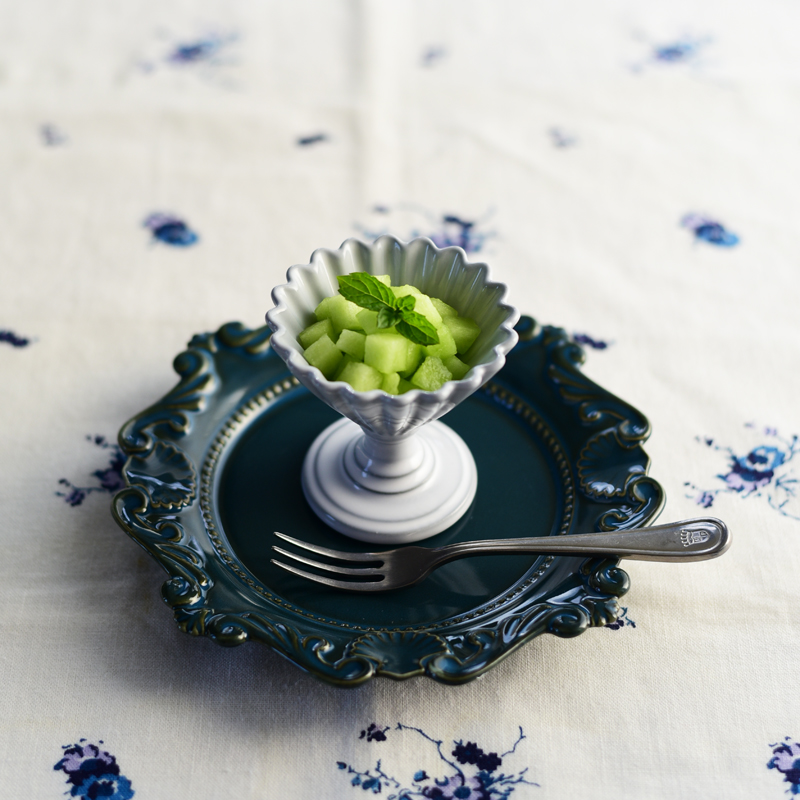 心地の良い風にそよぐ小さな野の花をイメージして生まれたアリエッタ。
リズム良く彫り込まれた花の形と高台により、食事に華やかさを与えてくれます。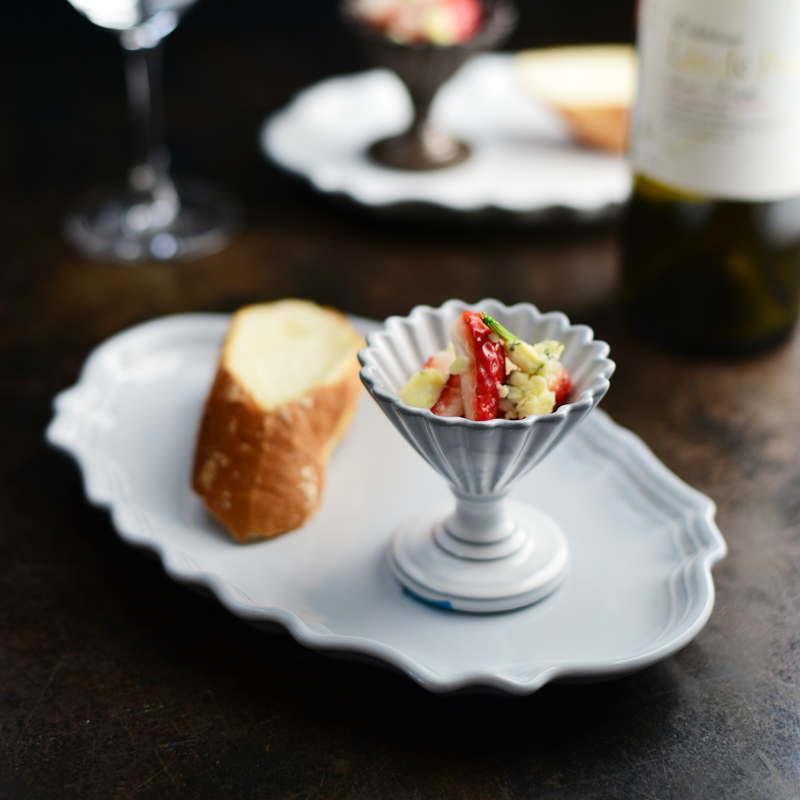 シンプルな色味と個性のある釉薬は、料理のスタイルを選ばず、特別感も生まれます。
アミューズや前菜、デザートなど幅広く提案でき、単品ワンプレート盛り合わせや、複数使いでビュッフェにも。
器の持つ凛とした雰囲気は、野原に咲く小さな花の強さを現しているようです。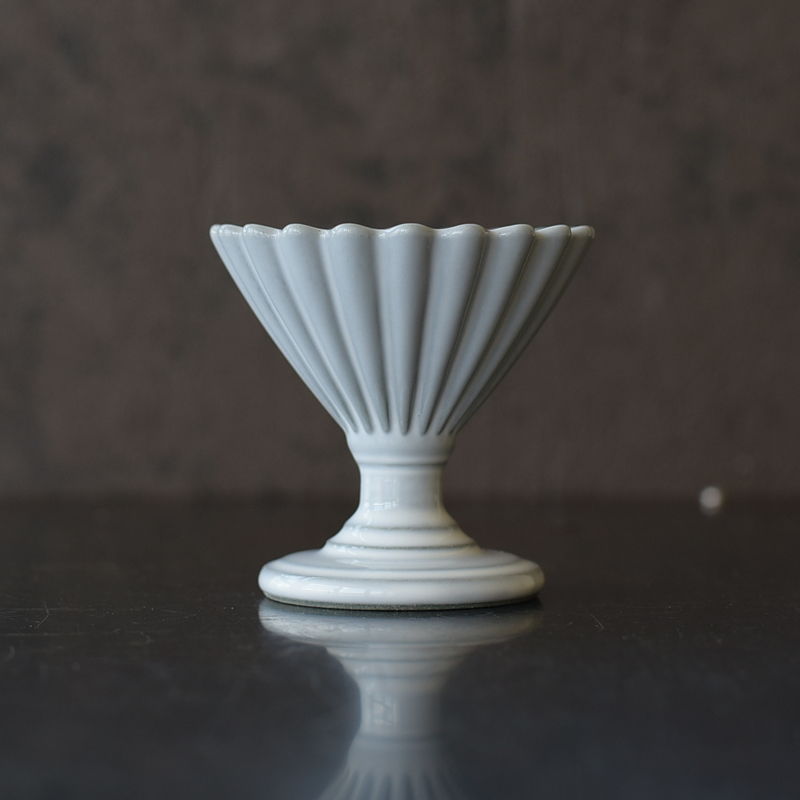 放射状にリズム良く凹凸が彫り込まれた花のボウルが特徴です。
料理がより映えるように見込みをぎゅっと絞り、支える高台は、安定感を持たせすっきりとさせました。

食材の色が際立つように、シンプルな印象の2色でシリーズを展開。
黒土に掛けられた釉薬の濃淡が表情を作っています。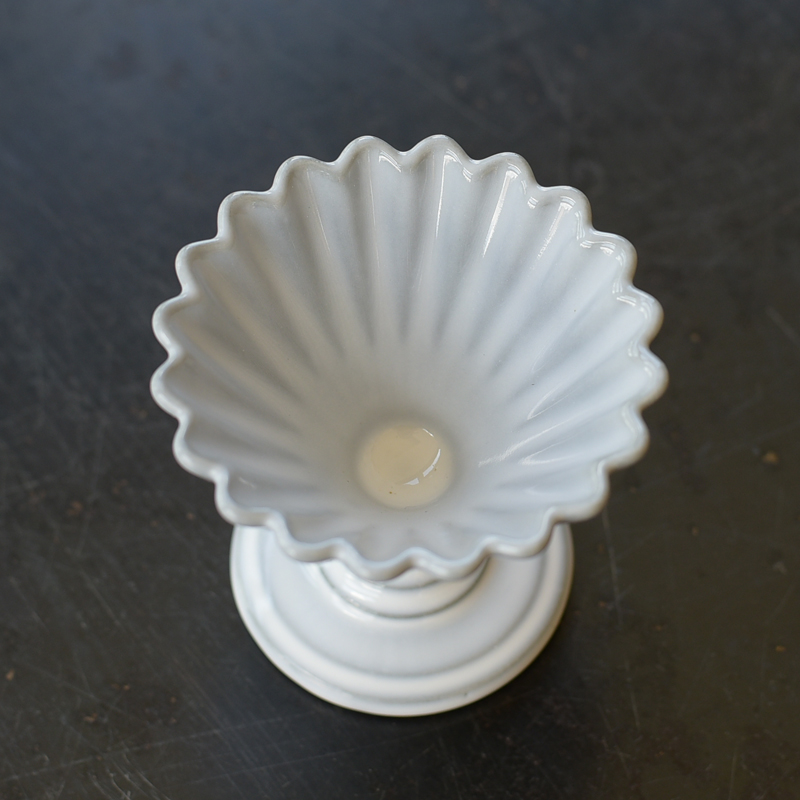 ビアンコは艶のある少し透ける感じの白。
凹凸により黒土が透けて、全体的に少し青みがかった印象です。
釉薬が溜まるところはより白くなり濃淡が出ます。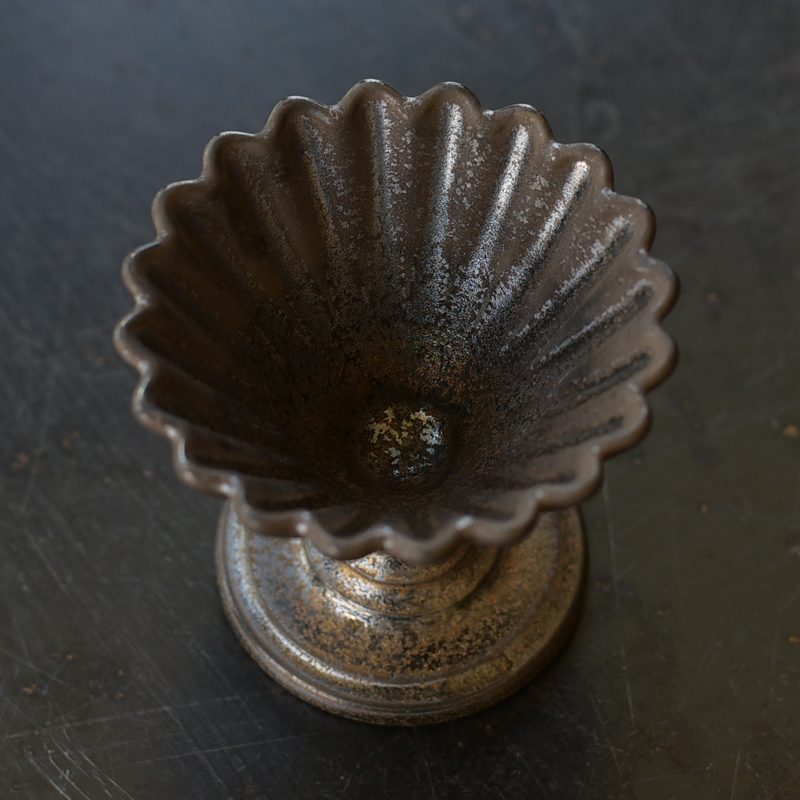 ブロンズは、きらめき感のある濃い茶色のマット釉です。
錆びた鉄のような雰囲気で、釉薬の濃淡や焼成の具合で出る違いが魅力的です。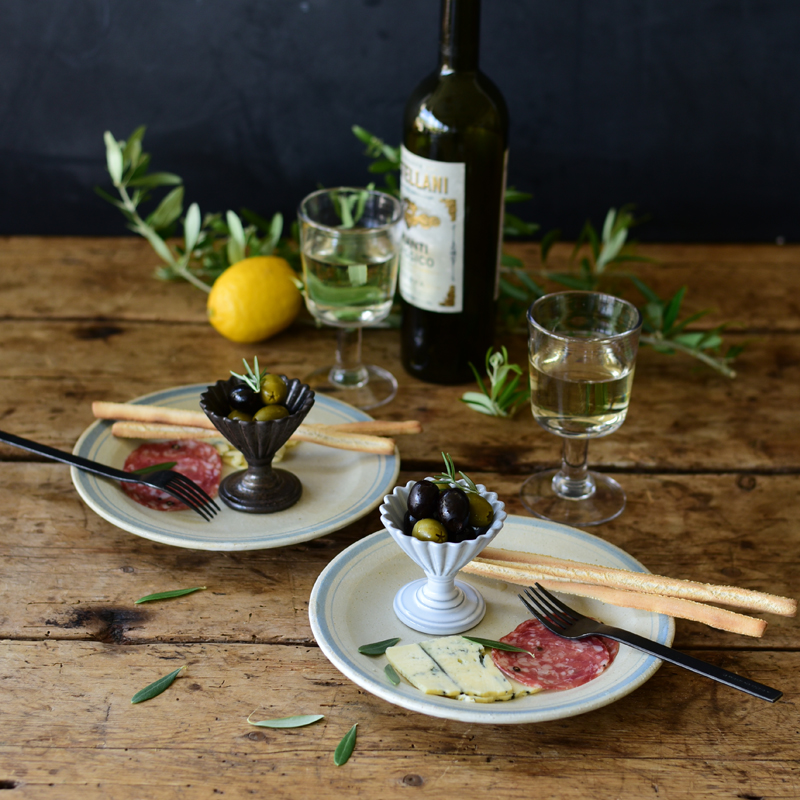 プチカップは、料理のスタイルを選ばず、主役にも名脇役にもなる器です。
アミューズや前菜、ディップやデザートなど、少量のメニューを印象に残る一皿にします。
単品使い、ワンプレートの盛り合わせ、ずらりと並べて複数使いのビュッフェなど
目にも楽しくお使いいただけます。