Please sign in so that we can notify you about a reply
Features
Size
φ155(ソーサー)mm/ W126(カップ)mm/ D89(カップ)mm/ H67(カップ)21(ソーサー)mm/ 230cc/
Material Number
material number7詳細
Material Icon
Dishwasher Safe
As for the products without the "Not Dishwasher Safe" stickers, please make sure to use them keeping the below matters in mind.
※If tableware items collide each other in the dishwasher, they will get broken.
※Most ceramic items absorb water. Even if the surface looks dry, there may still be some water in the tableware, which may cause your tableware to get moldy or smelly. So, please take it out of the dishwasher immediately after use, and dry thoroughly in a place where it can be exposed to the outside air.
Material
磁器
made in  SEMI-PORCELAIN
Tags
ツバメ柄が人気のアーリーバードシリーズが、
有難いことに発売開始から多くの方にご好評いただいていて、
街の雑貨店さんでも目にすることが多いのですが、その理由もあってか
最近は絵柄の入った商品が気になってきました。
その中でもミルティーユシリーズが、なんだかずっと気になっています。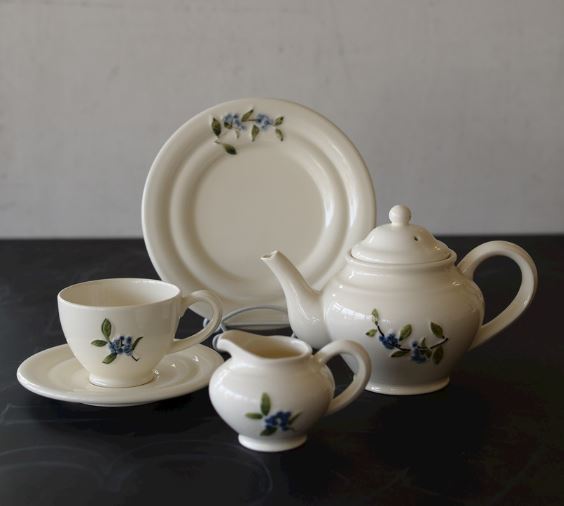 ポット、カップソーサー、ケーキプレート、クリーマーと
紅茶の時間を楽しむための器が揃ったシリーズ。
懐かしい感じだなぁと、正直最初はそのくらいの印象でしかなかったミルティーユですが、
なんだかこのノスタルジックな感じが気になっちゃって、
ついには欲しくなってきました。
どのアイテムにも描かれている絵付がやっぱりこのシリーズの最大の魅力。
ぷっくりと美味しそうに膨らんだブルーベリーの実と葉は、
職人さんの手によって、ひとつずつ丁寧に描かれています。
まだ若いブルーベリーのように色が淡いものや熟した深い色味のもの、青々とした葉の色だったり、
同じデザインでも、こういう部分に人の手の温かさが加わっていて、
その優しい雰囲気は眺めるたびにうっとりとしてしまいます。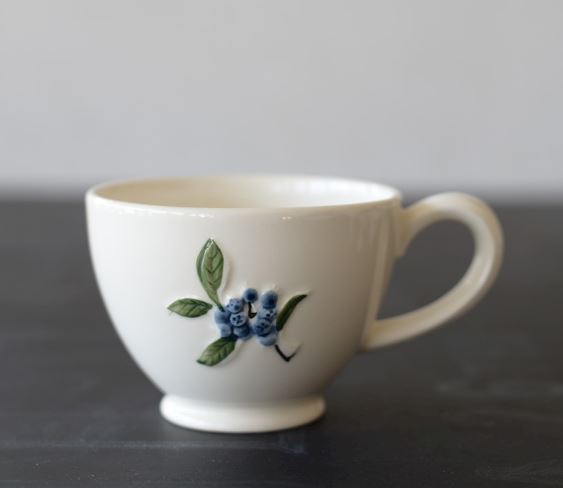 半磁器素材を使用しているので、
生地由来のクリーム色がより柔らかい雰囲気を醸し出しています。
プレートやソーサーには、波紋のように波打ったデザインがされているのもアクセントになっています。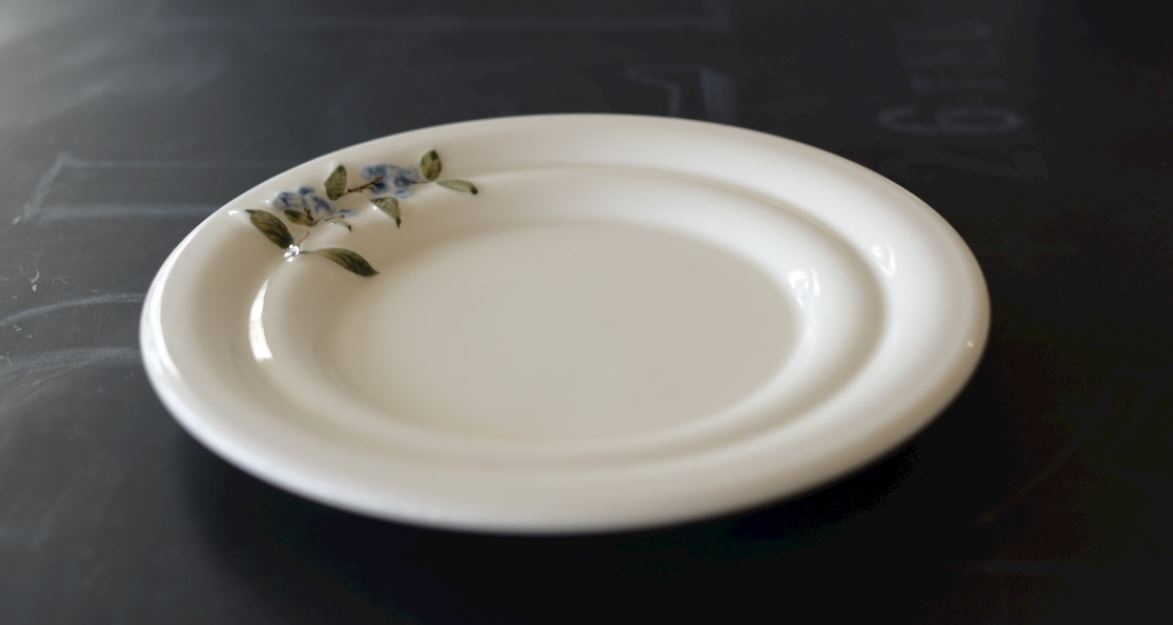 この絵柄と生地のバランスによって
エレガントさがありながら、でも気取らない素朴さもあって、
絶妙なバランスが取れているデザインだなぁと改めて思いました。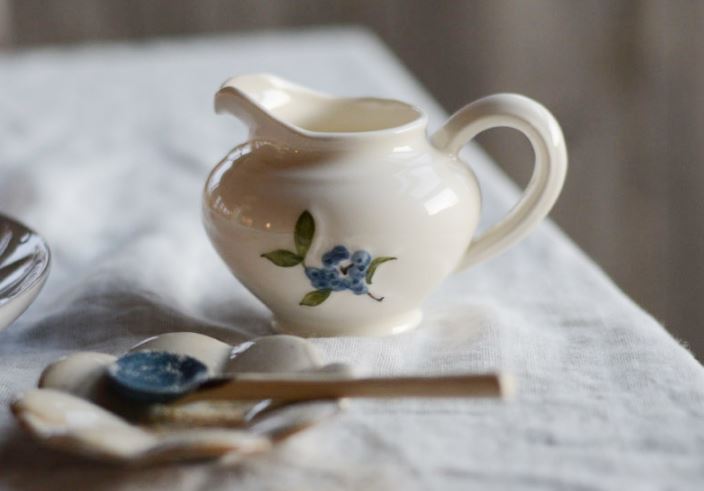 普段はマグカップにティーバッグをぽんっと入れて飲む紅茶も、
たまにはいつもより丁寧に、ポットでゆっくりと茶葉を開かせて
美味しい紅茶とケーキをいただく。
そんな日常のちょっとした贅沢な時間に使いたくなるシリーズのご紹介でした。