Please sign in so that we can notify you about a reply
Features
Size
W213mm/ D177mm/ H32mm/
Material Number
material number7details
Material Icon
Color Shade Variations
Each piece has individual color shade variations. Affected by glazes and natural firing conditions such as changes in temperature, humidity and other climate elements and also how to receive the fire in the kiln chamber, each piece has own expression. It is really difficult to make the completed ware exactly same in color by firing and glazing even when the same materials are used. 100 pieces show 100 kinds of expressions, as it were.
Color Irregularities
There are color irregularities of applying a glaze or slip, which are different from part to part in a piece of ware. For example, some parts are glazed thinly or thickly depending on the shape of the ware. That leads to part-to-part subtle differences in appearance of the clay in a piece of ware.
Material
PORCELAIN /
made in  JAPAN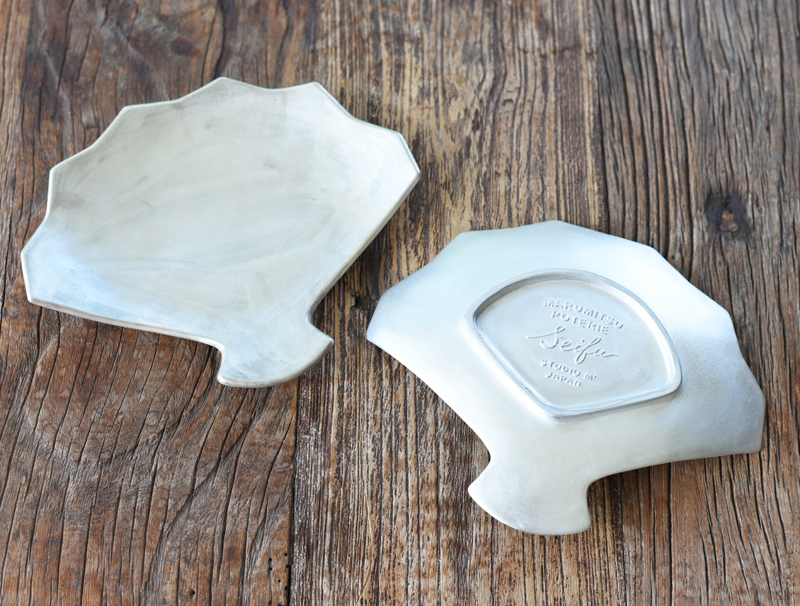 清風扇皿の銀彩ができました!
なんと、全面に銀が施されています。
裏印のロゴも銀色の文字で輝いています。
冬の湖などで見られる氷面鏡のような幻想的な雰囲気に仕上がりました。
黒色の釉薬の上に銀彩を施しているため、
少しザラッとした質感が特徴です。
筆の動きや、銀色の下にうっすら感じる黒色が奥行を持たせています。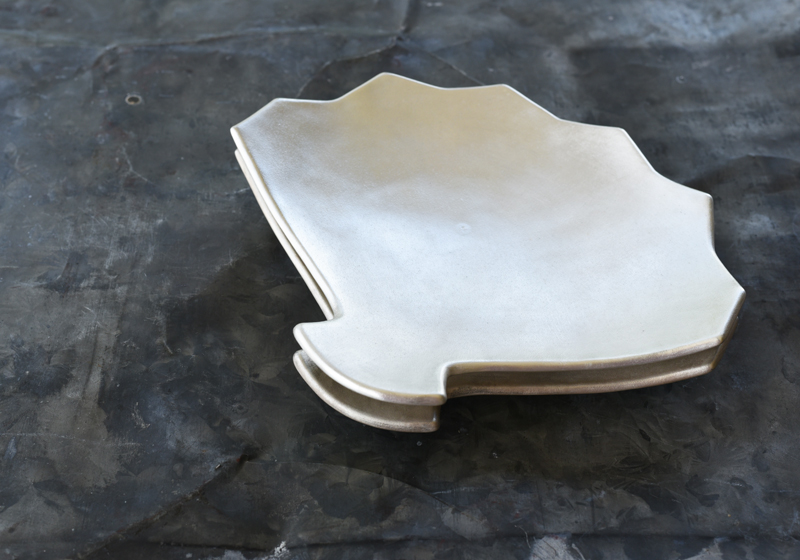 風を生み出す扇のゆったりとした雰囲気を追求し、
粘土で形作ることで温かな揺らぎのある扇皿。
銀彩にすることで華やかさが増し、
お正月やハレの日、テーブルのアクセントとして日常使いにも
品のある雰囲気を添えてくれます。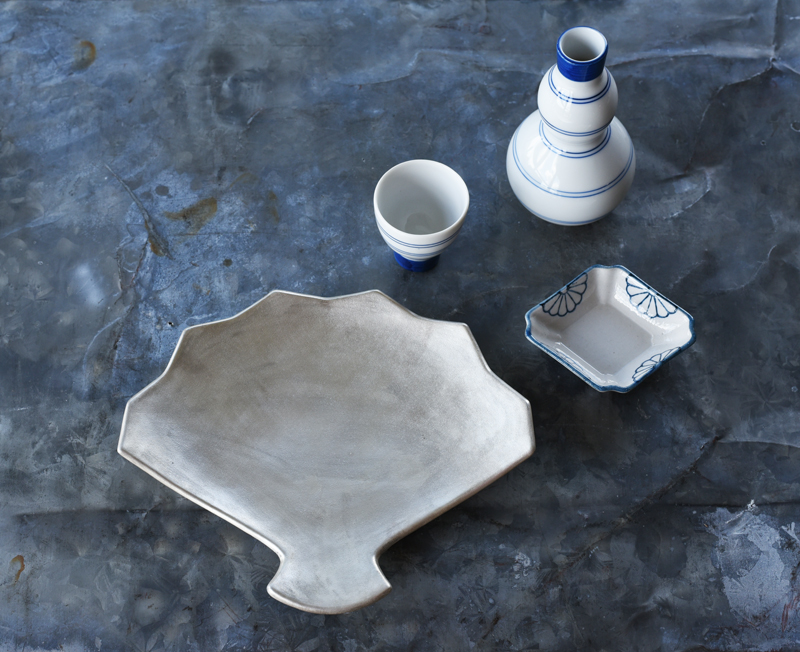 天ぷらや副菜、おつまみを盛り付けて、
晩酌を楽しむのもいいですね。
お饅頭やおせんべい、羊羹などの和菓子もおすすめです。
煌びやかな器で気分転換してみてはいかがでしょうか。